PONTO D'ORVALHO
2022

Cantemos o feijão was a collective gesture, performed at Marc Leiber's Agroforest in Quinta das Abelhas, as part of the 2022 edition of Ponto d'Orvalho festival in Montemor-o-Novo, Portugal.

The audience is invited to collectively peel and mash beans, to then be eaten with bread and olive oil - a collective gesture accompanied by Cante Alentejano, traditional folk singing from Alentejo, performed by female choir Ecos do Monte. This work derives from the artist's research around the collaborative and recirpocal properties of bean plants, and speaks of the importance of multi-species entanglements in the breaking down of the culture-nature binome.

Cante Alentejano is a tradition of folk singing from Alentejo in Portugal, originated from agricultural workers whom, faced with arduous and repetetive tasks in the fields, found ways to gather rhythm through song, as well as push away the fatigue and intensity of agricultural labour. Cante Alentejano opened up space for people, often those who could neither read nor write, to tell stories, register the seasons, and learn from each other. To find joy in hard labour, and relate to one another and their surroundings. Cante Alentejano is a political gesture, weaving a variety of threads between landscape, time, culture and survival.

This collective gesture was preceded by a workshop on the making of amulets, considering them as temporary objects, capable of shifting, adapting to present needs and urgencies.

Photos by Vera Marmelo.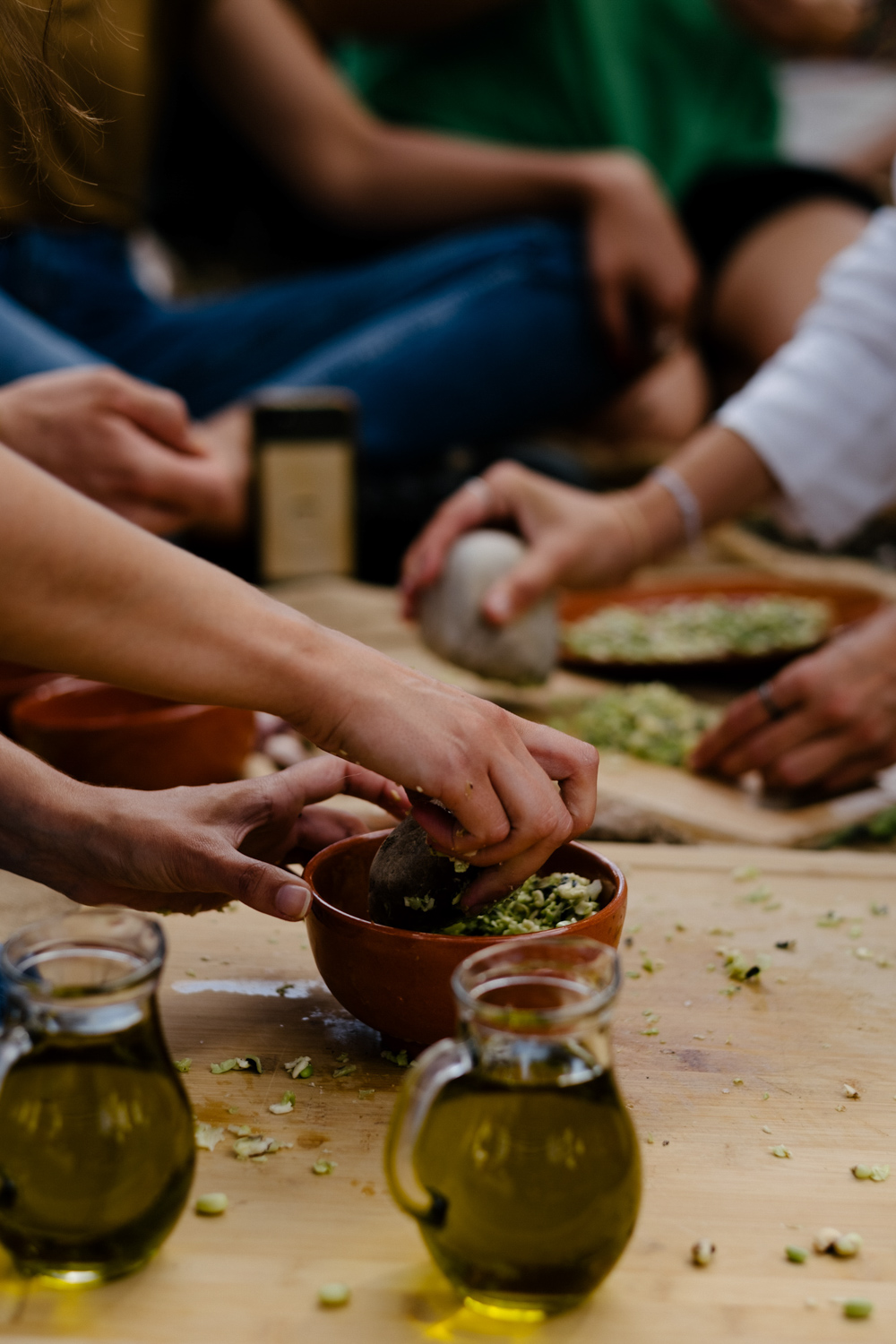 CARGO COLLECTIVE, INC. LOS ANGELES, CALIF. 90039—3414