SOURDOUGH JACKET
2022

"Sourdough jacket" is a travelling, wearable sculpture, inspired by stories of travellers and migrants travelling with dry ferments in their pockets - pieces of cloth embedded with starters for bread, cheese, yoghurt… preserved indefinitely, ready to be reawakened wherever they end up. Dirty cloths to outside eyes, but, in reality, portals into a whole world.

Sourdough jacket is a wearable sculpture, lined with dry sourdogh starter - dormant yeasts await reawakening, ready to unfold into many breads. This piece serves as warm shelter and source of sustenance, filled with possibilities for multiplication and renewal. What you take out, you can add back in again, in perpetuity.


Exhibition view, The London Open 2022, Whitechapel Gallery, London.
Cotton, linen, cotton thread, dry sourdough starter, braided bread hanger, steel rod.

Photos by Sam Nightingale.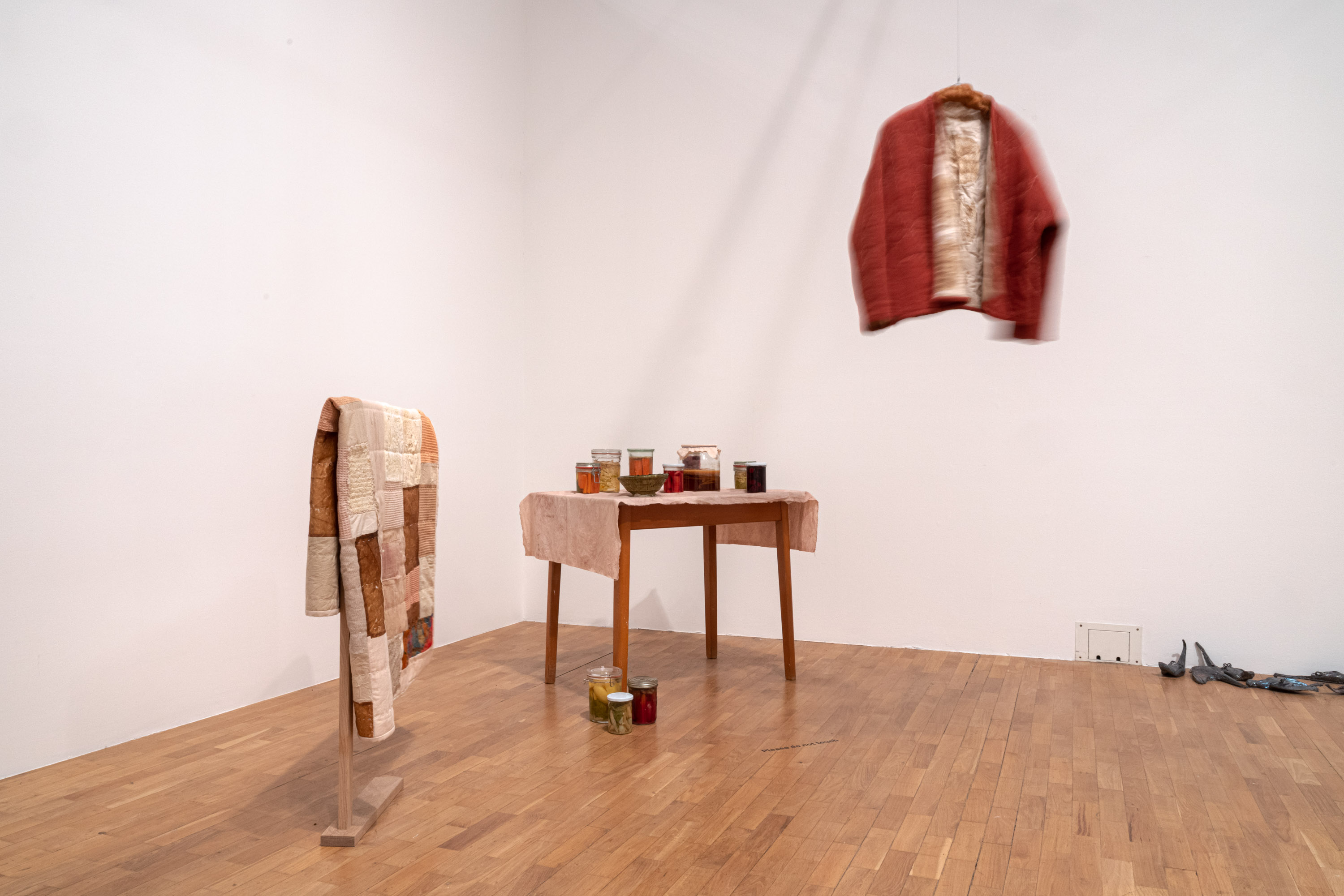 CARGO COLLECTIVE, INC. LOS ANGELES, CALIF. 90039—3414