THE WAY THINGS ARE: Mesa x Karanjit Panesar
December 2018
arebyte Gallery, London

A collaboration with artist Karanjit Panesar as part of his solo show THE WAY THINGS ARE at arebyte Gallery, as part of Inês Neto dos Santos's project Mesa.

The event took shape as an immersive dinner, held around and within Panesar's installation. Taking guests through a display of deceivingly neat packaged foods, foraged veg and derelict sugared landscapes, the meal drew from elements of truth, theatricality, hope and community present in Panesar's work. By playing with textures, structures, colours and flavours, the event invited the audience to interact with and discuss THE WAY THINGS ARE through the medium of food.

Mesa is a project founded by dos Santos which challenges our encounters with art and creates platforms for creative conversation. It exists in the form of various eating experiences, every time in collaboration with a different artist, whose work serves as inspiration for the menu. The project explores food as a global language, seeing it as a catalyst for discussion and new connections.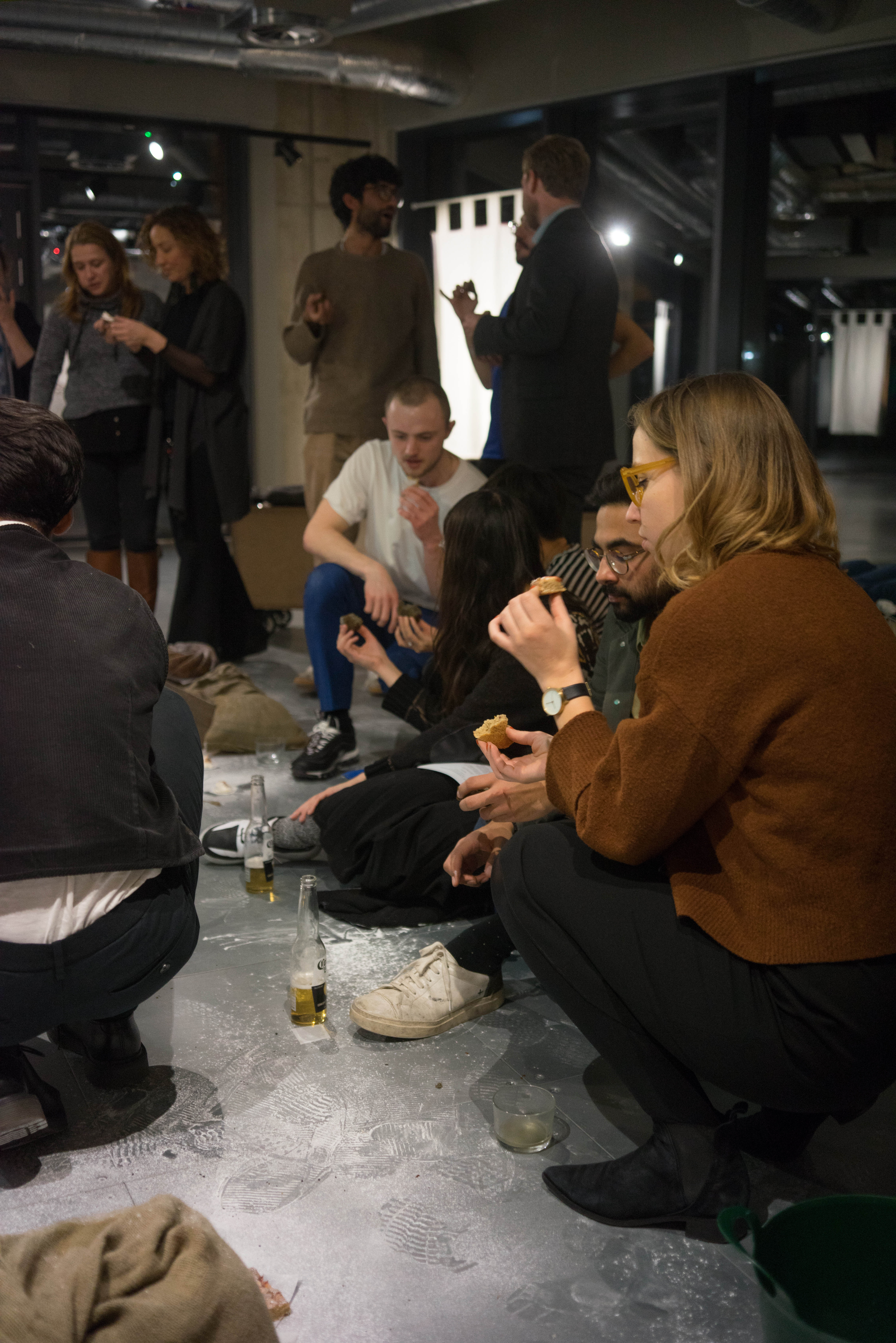 CARGO COLLECTIVE, INC. LOS ANGELES, CALIF. 90039—3414