UNFURLING (2020)
Developed while in residence at Unit 1 Gallery | Workshop, as part of the Radical Residency V

After (the first) lockdown in 2020, I spent a hopeful August in residence at Unit 1 Gallery | Workshop, as part of their Radical Residency programme. I went in with the intention to consider permanence and longevity, to think about object-making in my ephemeral practice and how food and plants can be used as sustainable materials. Inevitably started by making bread, fermenting vegetables into sauerkraut and fruit into kvass, churning cream into butter - microbial portraits of the place and time we found ourselves in. Forever concerned with collaborations, symbiosis ad circularity, I approached object making as I would cooking - a vehicle for metaphor, for things bigger than themselves, as reflections of the surrounding environment. Fabrics dyed with neighbouring plants and kitchen waste, tiny beeswax sculptures, dried SCOBY sheets... objects and materials with many layers of living.

In this line of thinking, I made tiny statues to fava beans. Starting in wax, then clay, then bronze, small sculptures to be held and carried in our pockets, weighty reminders of the importance of regenerative, symbiotic practices, of supported sustenance, of what actually really holds us together.

'Favas, fresh out of their pods, sold cosy in see-through plastic bags at the saturday market. Mum would cook them with chouriço (well, an onion first, and lots of olive oil, salt - what is a stew without them to start), juicy with a pinch of tomato. They'd cook slowly in the pressure cooker - the kitchen gadget most fascinating and horrifying to little-year old me (still is). A singing jet of white steam signalled their full tenderness, habemus fava!'
(𝒕𝒐 𝒃𝒆 𝒄𝒐𝒏𝒕𝒊𝒏𝒖𝒆𝒅)
.
One of the first crops to be domesticated by humans in/around Mesopotamia, as early as 6000 BC (as einkorn, emmer, barley, peas and lentils), fava are hearty, calorie and nutrient-dense, easy and cheap to grow. They'll thrive in harsh conditions, survive cold climates and do well in high salinity or clay-rich soils. The fava plant has historically been used as a cover crop over winter, protecting soil from erosion and regenerating it, with the help of nitrogen-fixing bacteria. It's no wonder fava, and other pulses, are the base of so many cuisines. Low cost and high caloric yield, the building blocks of the modern world via unseen, hardworking hands.

Plant-dyed fabrics using locally foraged plants and kitchen waste (applied through heat or fermentation processes), beeswax bean casts, bronze bean casts, raspberry kvass, sourdough bread, dehydrated sourdough and dehydrated SCOBY.

Still in development.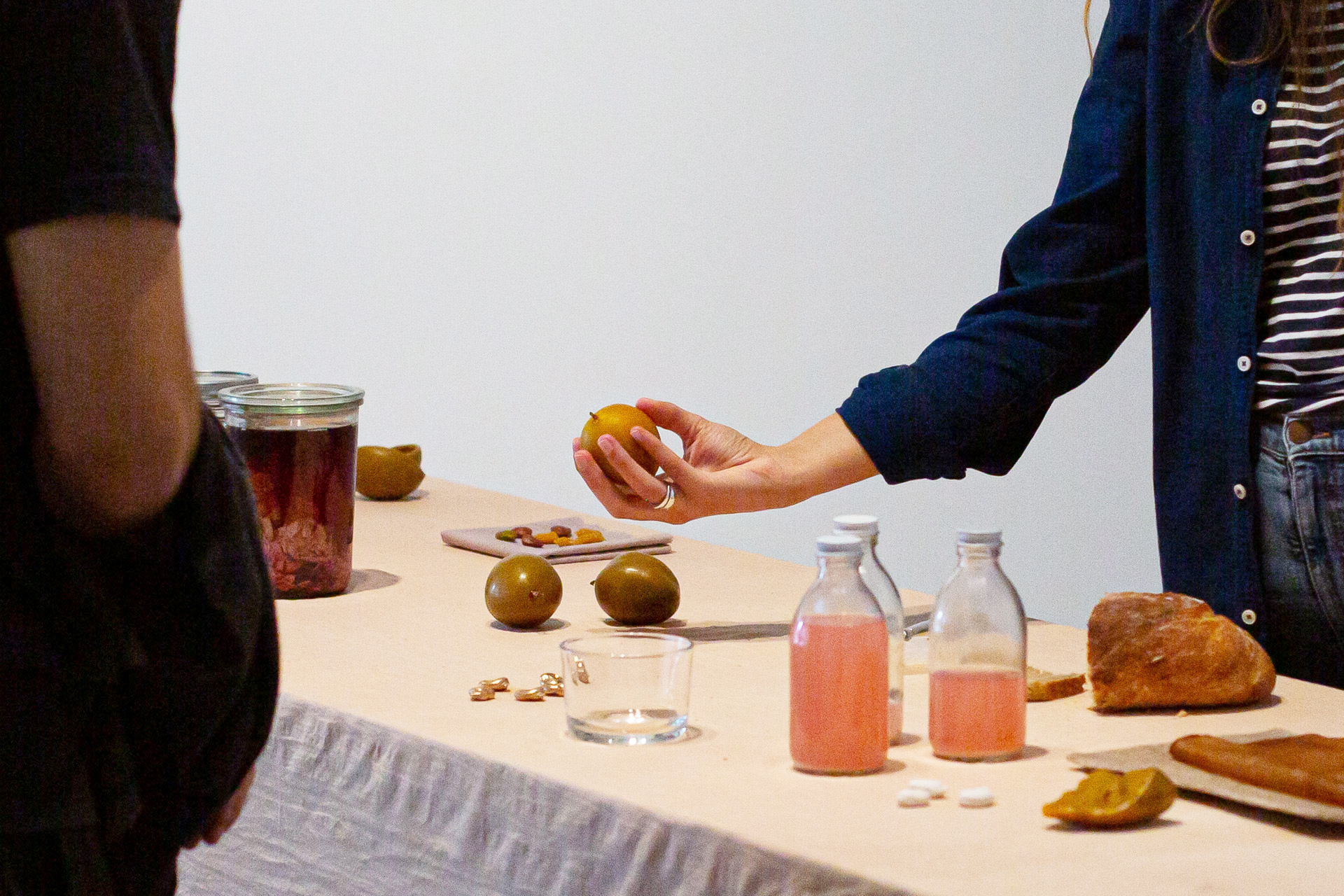 CARGO COLLECTIVE, INC. LOS ANGELES, CALIF. 90039—3414